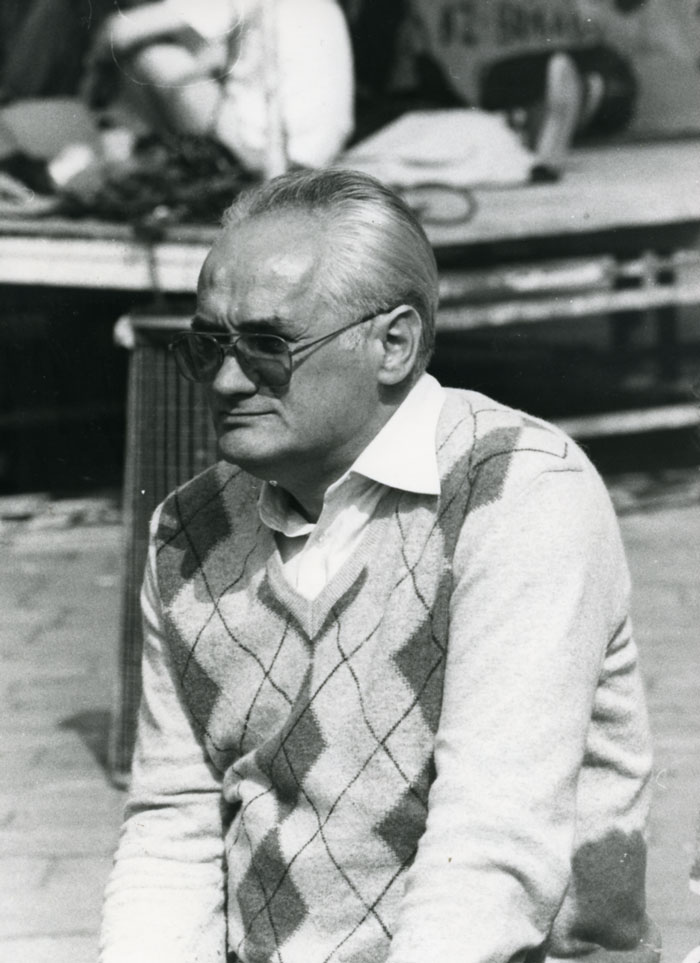 Luis Andrés Edo: an autobiography (2006)
My initial contacts with the underground CNT came through the RENFE railway workers when I was 16 years old, at the Traction Service shop at the Barcelona Electric Engine depot, where I had started work as an apprentice in October 1939 just a week before my 14th birthday. I received my social and political education from the staff of that Engine Depot, influenced by the majority of the workers who belonged to the CNT.
From the years up until I turned 21, when I was still employed at the Depot, I would highlight my involvement in the very first student strike called by the SEU (a Falangist syndicate). Some 5,000 of us worker students attending the Trade School by night, were radicalised by a sort of a "wildcat strike" that the SEU itself disowned from day one, but which those of us from the Trade School carried on for four days, targeting the trams and ripping up the tracks (this was back in December 1945).
In 1947 I waited to find out where I was going to be posted for my compulsory military service, as I was none too keen on doing it, except that I was posted to near the French border. As it turned out, I was posted to Figueres … and three months after that (in December 1949) I deserted to France.
From the very outset of my time as an exile I joined the CNT and the Iberian Libertarian Youth Federation (FIJL) – both organisations were legal in France and engaged into public anti-Francoist activity.
My activities in exiled started off with the CNT's Prisoners' Aid Committee, helping out those arrested members of the organisation inside Spain who had been jailed. In the course of my clandestine trips I would visit some of those prisoners.
I was arrested myself in October 1966 and given a 9 year sentence by the TOP (Public Order Court). I was rearrested in 1974 and the TOP sentenced me this time to 5 years for membership of an illegal organisation. I was released in 1976 because following Franco's death a general pardon was granted, reducing our sentences to 3 years.
Then I joined the by then legal CNT and served on the very first Catalonian Regional Committee of the CNT, as organising secretary. I was very actively involved in the CNT's public campaigns, at rallies and demonstrations by the Organisation and in 1977 I was elected again on to the second Regional Committee.
My career as a militant has had a particular focus on getting involved in solidarity with prisoners and on the latter's liaising with their lawyers, looking after their families and in campaigning as best I can to secure their freedom.